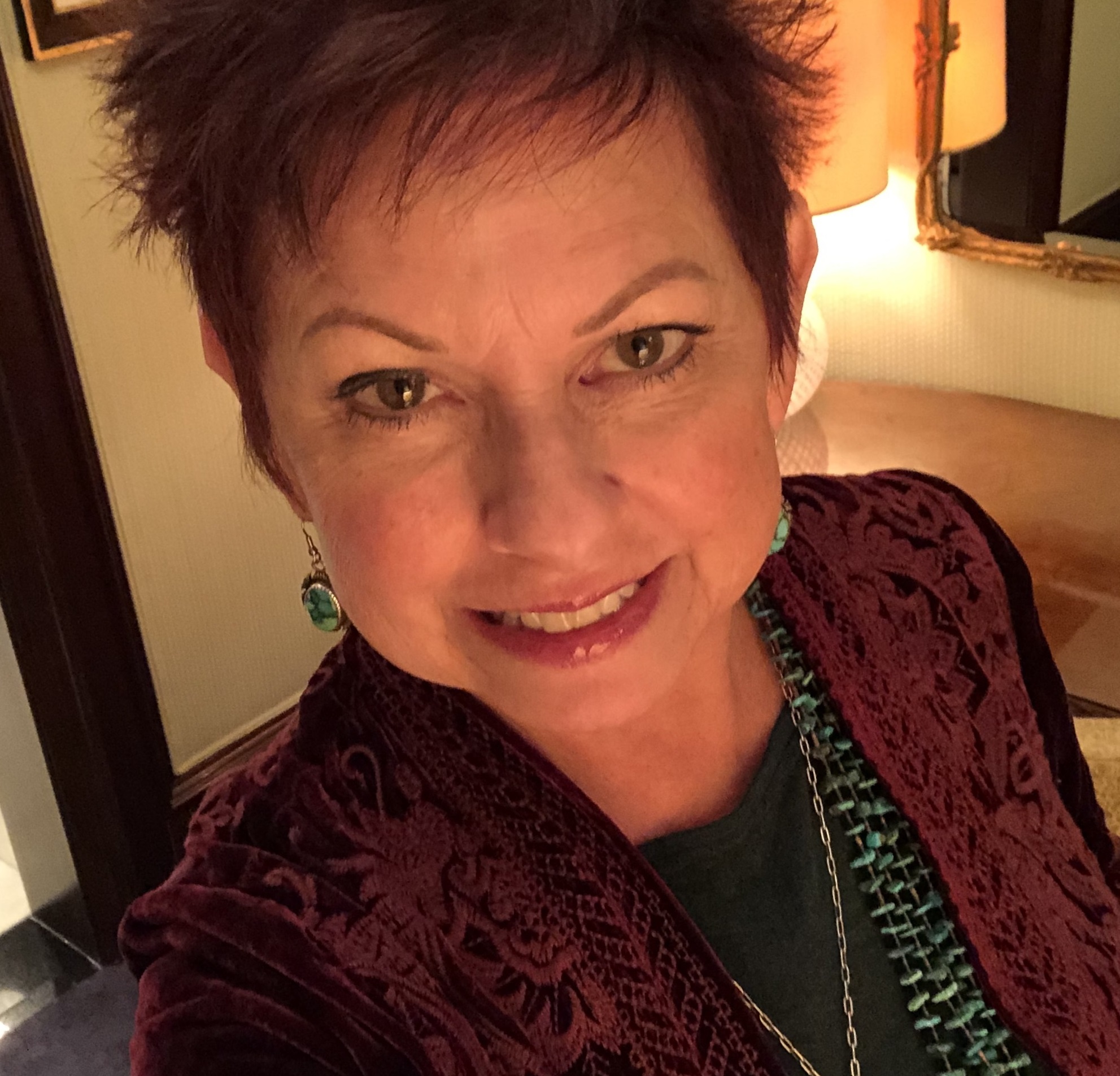 Vivid color makes me feel alive! Being primarily an acrylic painter, I find that color packs a punch to elevate a mood and a sense of adventure in a space. My art is a powerful tool that transports a space from drab to exciting with movement coupled with subtle hints of texture. Graphic motifs juxtaposed to brilliant organic shapes add an element of intrigue. I suppose my body of work says a lot about who I am, a creator, adventurer, lover of life, and a perseverant woman. Art should take you to another realm.

Growing up in El Paso, TX, I was inspired by my family's legacy of glass artisans and the beauty of their creations. I received a B. S. degree in Interior Design, Minor in Art from Texas Christian University in 1981. I worked in the design field for twelve years until after the birth of my daughter when I was diagnosed with a rare blood disorder in 1992. After having a bone-marrow transplant and a long recovery due to having double pneumonia afterwards, I decided to hone my art skills. While my husband and I were raising our daughter, I took classes at Jay's Art Studio in Dallas for eight years where I learned about oils and acrylics. I started selling some of my art, entering art shows, and got my first commission. I've been an artist for at least twenty years and sold to clients all over the USA including Mexico and Puerto Rico.

I have been a member of The Art Club of McKinney since 2007 and have served as President for two. This organization has sponsored many Collin County art shows of which I have won many awards. I have had three solo art shows in the past four years, one at The Cove and two at The Martin Place in McKinney, TX. I have had my art in a few galleries in the metroplex, and recently the Texas Visual Art Association gallery in downtown Dallas as of 2018.

Lastly, three large pieces were selected by a local interior designer and installed in the Independent Bank at Tech Center in Denver, CO in July 2018.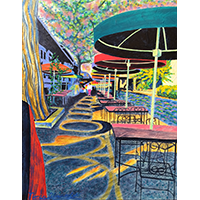 Born and raised in El Paso, Texas


B.S. Degree in Interior Design, Minor in Art from TCU in 1981


Interior Designer in Dallas, Texas for fifteen years


Student at Jay's Art Studio for eight years in Dallas, TX


Active member in TheArt Club of McKinney since 2007


Showcased art at Collin County Art shows since 2007 placing several years


Texas Visual Art Association since Nov. 2018, juried shows, placing in Feb.2019


Participant in McKinney Artists Studio Tour twice


Work commissioned by Texas and Mexico clients


Showcased work in several Dallas and Mckinney galleries


Solo shows Oct. 2015 and Oct. 2018 at The Martin Place, and The Cove July 2018 in McKinney, TX


Art Meets Floral show, Heard-Craig Center for the Arts April 2019